Experienced Personal Trainers
Experienced personal trainers can greatly reduce the time it takes to reach your weight-loss and fitness goals. That is particularly true if they are experienced in working with people like you. Kcal Fitness trainers Jenn and Bill Calberry have over 50-years of combined experience working with people from all walks of life.
Dedicated Career Professionals
Personal training attracts a lot of people, but there are few full-time professionals in the field. That's because it takes dedication, years of real-world experience, and a true love of training to build a career. Jenn and Bill are among the few full-time personal trainers in the Kitchener-Waterloo area, and part of a select group that have been at it for more than a decade.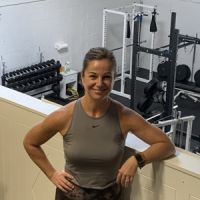 Jenn has over 20-years of experience and a proven track record of helping people of all ages to lose weight and get fit. She's extremely capable at building and adapting programs, and her dedication to her clients is second to none. In fact, you'll find no other Trainer that genuinely cares as much about you. Don't let that fool you though, because Jenn's no push-over. She will do whatever it takes to keep you on track, and is very knowledgeable when it comes to nutrition and lifestyle planning.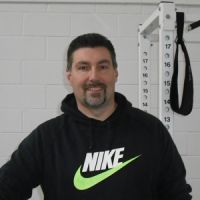 Bill is a multi-disciplinary Trainer with over 30-years of experience. In that time he's guided people of all ages to achieve a wide variety of fitness and athletic goals. He has an extremely diverse skill-set, and an extensive knowledge base. That enables him to work around injuries and health issues of all kinds easily. Having trained for and competed in many sports himself, he also brings a wealth of personal experience and insight to the table. Those insights enable him to solve problems and challenges for clients where other trainers have failed.
Exercise and nutrition should be tools for making people stronger, fitter and healthier.
Starving people and working them to the point of exhaustion does not lead to maintainable results. It leads to malnutrition, burn-out and relapse.
The number one priority is not getting results, it's staying healthy and well nourished so that you can train consistently enough to get results.
The average person shouldn't be treated like an athlete. They have no interest in making exercise and nutrition the main focus of their lives, and they should not be expected to.
A diet and exercise program must work within the overall context of a person's normal daily life if it is to be successful in the long run.
A program does not need to be complicated or perfect to deliver results, it needs to be intelligently designed but simple enough for the person using it to follow consistently.
Achieving fitness and good diet are both a process. A person does not achieve either on the first day, they must work towards them at a realistic and manageable pace to achieve lasting change.
The average person has limited time and energy for exercise, so a successful program must focus on the activities that will have the greatest impact in the time they do have.
Most success is not the result of sudden dramatic changes. It comes from making many small systematic improvements over time.
Consistency and persistence will beat motivation and enthusiasm every time.