A Private Facility Built for Personal Training
Most private studios are too small and sparsely equipped, and most public gyms are too crowded for personal training to be done effectively. Kcal Fitness has a large private facility packed with (literally) tons of equipment, that has more than enough space for our members to move around and train properly without restrictions.
Every time you arrive at Kcal Fitness for a workout you'll not only have an experienced Personal Trainer to guide you, you'll also have a fully equipped private training station reserved for you. That means you don't have to share space with others and can move at your own pace.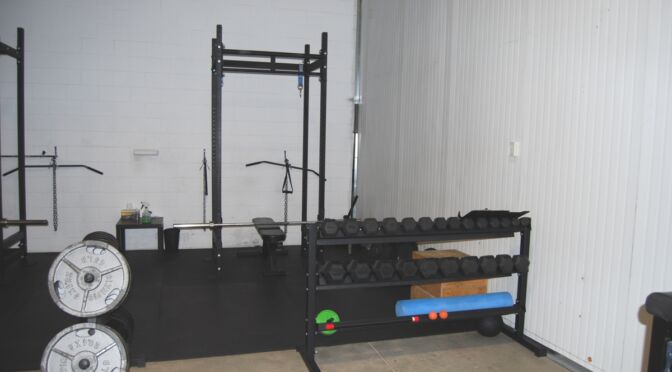 To ensure our members are always able to follow their programs without interruptions or waiting for equipment, the only people allowed in our private gym are members with an appointment and our personal trainers. We do not offer general fitness memberships and we never overbook the gym.
In addition to having a large private facility that operates on an appointment only basis and completely separate training stations for our members, we have also implemented extensive COVID-19 safety procedures. From stepping up our cleaning behind the scenes, to controlling access, to maintain social distancing and much more. We want our members to know that we're acting responsibly and taking their safety seriously.